Our Clients were featured in
Insights of BPM
Blockchain Press Media is the world's leading blockchain public relations, with offices in India and Singapore
Blockchain Press Media is dedicated to creating and sustaining industry leadership positions for its clients through superior strategy, relationships, market intelligence and consistent execution
We offer massive Press Release, News, Authored Articles, Editorial services for Blockchain and Crypto ventures, geared at generating massive exposure for your unique project, business, or concept.
Discover the power of collective presence over Dedicated Blockchain/Crypto News Publications.
Wear off the traditional P2P outreach methodology and work with a single yet powerful distribution platform.
Measurable KRA's is why our client trust us. We earned it by giving clients result driven services, going that extra mile without question.
You need to tell a Story before Selling it,And we will help you in making your story reach max audience
Let's Start
Crazy Talenters
We are team of experienced people who believe that Media and Public Relation play a major role in Brand Promotions
The 4 Pillar Strategy
Telling People about the new product in the market will not attract new customers, but bring Awareness, Explaining Technical competencies, Speech from the leaders and sales offer is the right result driven approach
Awesome solutions
Solve on their own, and that means that each contract brings a unique challenge.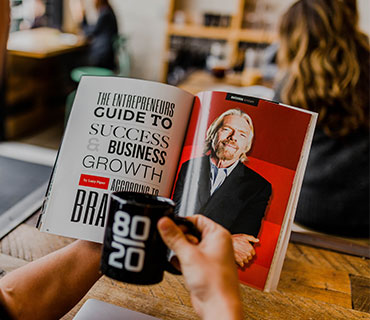 What client says
" Blockchain Press Media is an effective means to getting published in most of the right places for a cheap price. I have found Blockchain Press to be the best press agency to build a huge readership. They not only find me a huge audience, they also help me find the right audience for my needs. Blockchain Press Media is synonymous with efficient success that pays rich rewards for my research work. It has helped me breathe new life into my popularity. "
" I have been using the Blockchain Press Media service for more than three months. Their account managers and the placement of my press releases online has been above reproach reaching mainstream journalists to help the further client and brand visibility. I highly recommend this service for global notoriety and am thankful I made that first call. "
Let's talk PR
It can be quite overwhelming to start a PR campaign. Let's chat about your goals and together, we'll find the best way to promote your startup.
We are every where
We help our clients grow their business by understanding Our products and solutions provide a deep understanding future behavior of your customers.